Middle Ga. State students build space telescope test part | News
Students at Middle Georgia State's Eastman campus have been working on an out of this world project.
The piece they built is a model of the support structure for the James Webb Space Telescope.
The component is being sent for evaluation at NASA's Goddard Space Flight Center, where it will be tested at temperatures of up to 400 degrees below zero.
Middle Georgia State bids on projects from NASA, giving students real hands-on experience in their field.
"It's intense, too. So, this is not just a project you can do and throw away and make another one. This is real time, this prepares them for the industry," says Rick Krontz, director of the Research Institute for Applied Aerospace at Middle Georgia State. "They have to keep within tolerances of 50- to 10-thousandths of an inch. And so, they have to learn the process, to follow the processes, to do the paperwork. Nothing's done until the paperwork's done. But, it really prepares them to go to work."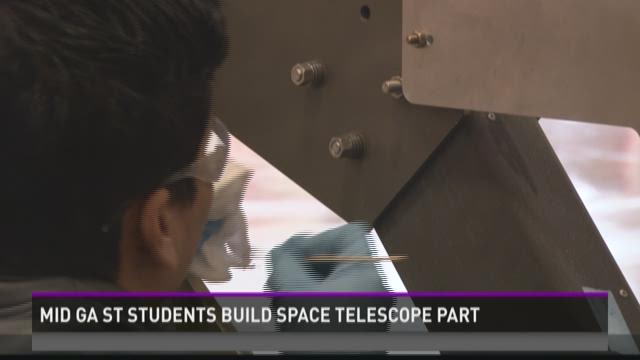 The James Webb Space Telescope is seen as the successor to the Hubble Telescope and will launch in 2018.
Top Bleckley-Dodge-Pulaski Stories